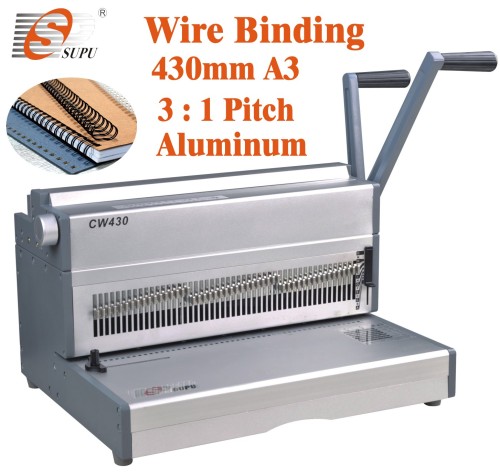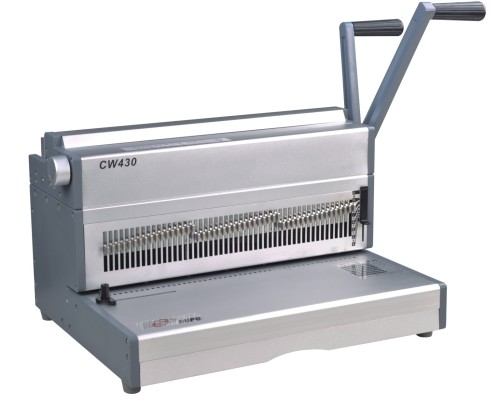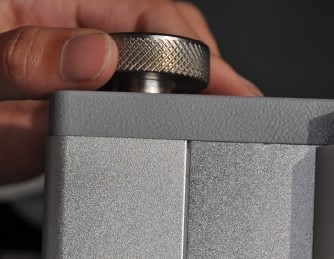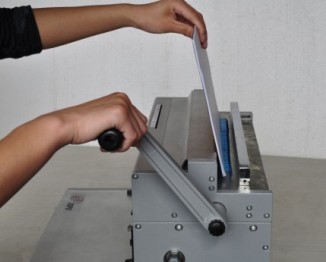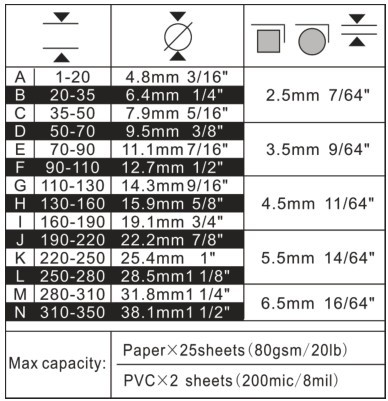 A3 size manual double wire binding machine(CW430)
Item specifics
Origin

ZHEJIANG,CHINA
Paper punching and binding machine

Wire binding machine
Double wire binding machine

A3 double wire binding machine
Punching width

A3(17
Punching thickness

25Sheets
Machine colour

Silver
Machine material

Aluminum
Punching pitch

3:1
Binding thickness

380sheets
Size of double wire

From 5mm to 38mm
Description
A3 size manual double wire binding machine(CW430)

Introduction:
This A3 Manual wire binding machine is our lengthening wire binding machine,this machine can punch A3 paper,so you can punch A3 paper one time rather than 2 time, our machine Super 34 PLUS can punch A3 paper also,this machine can punch full sacale size,legal size,this machine is popular in the Asian,and Europe.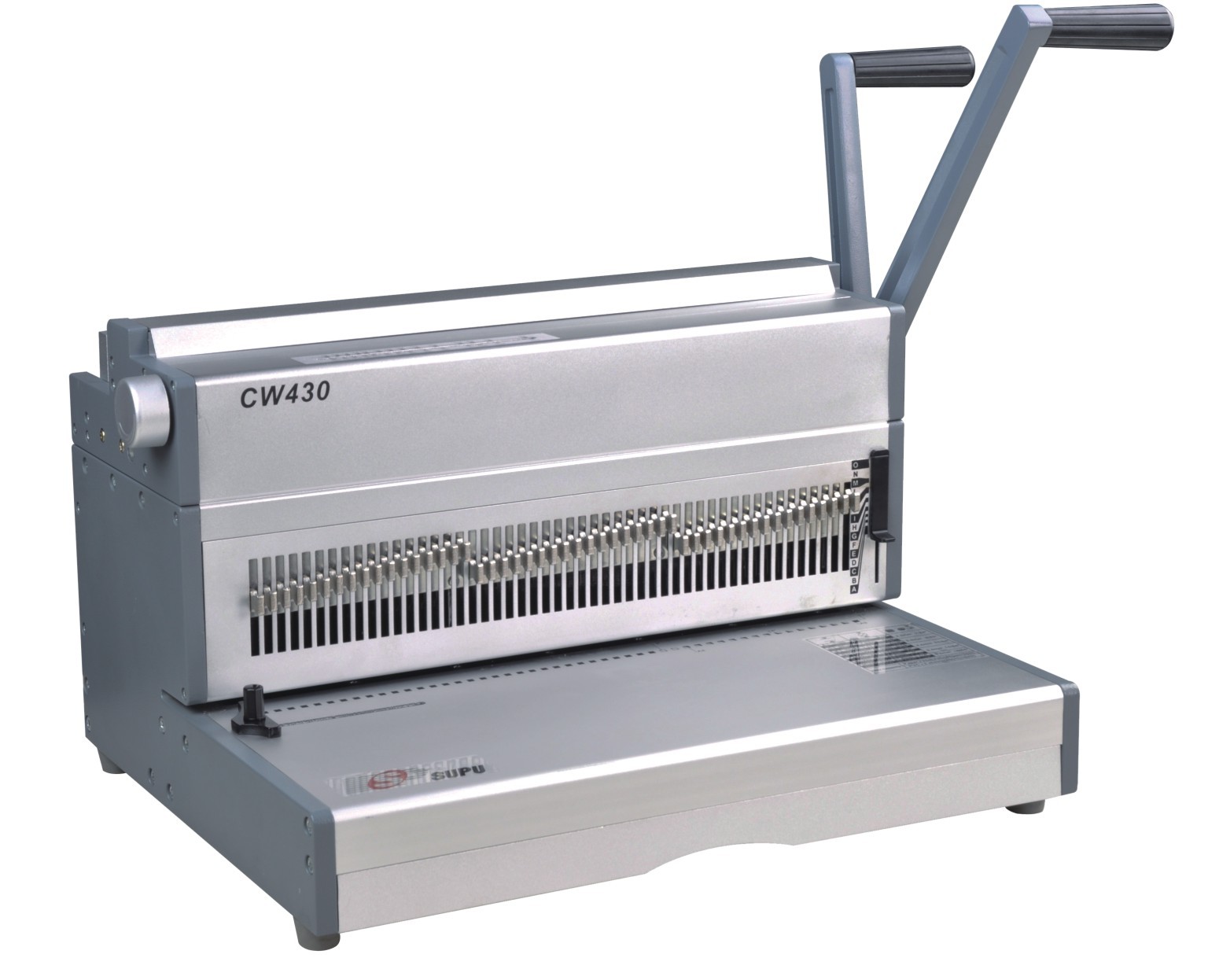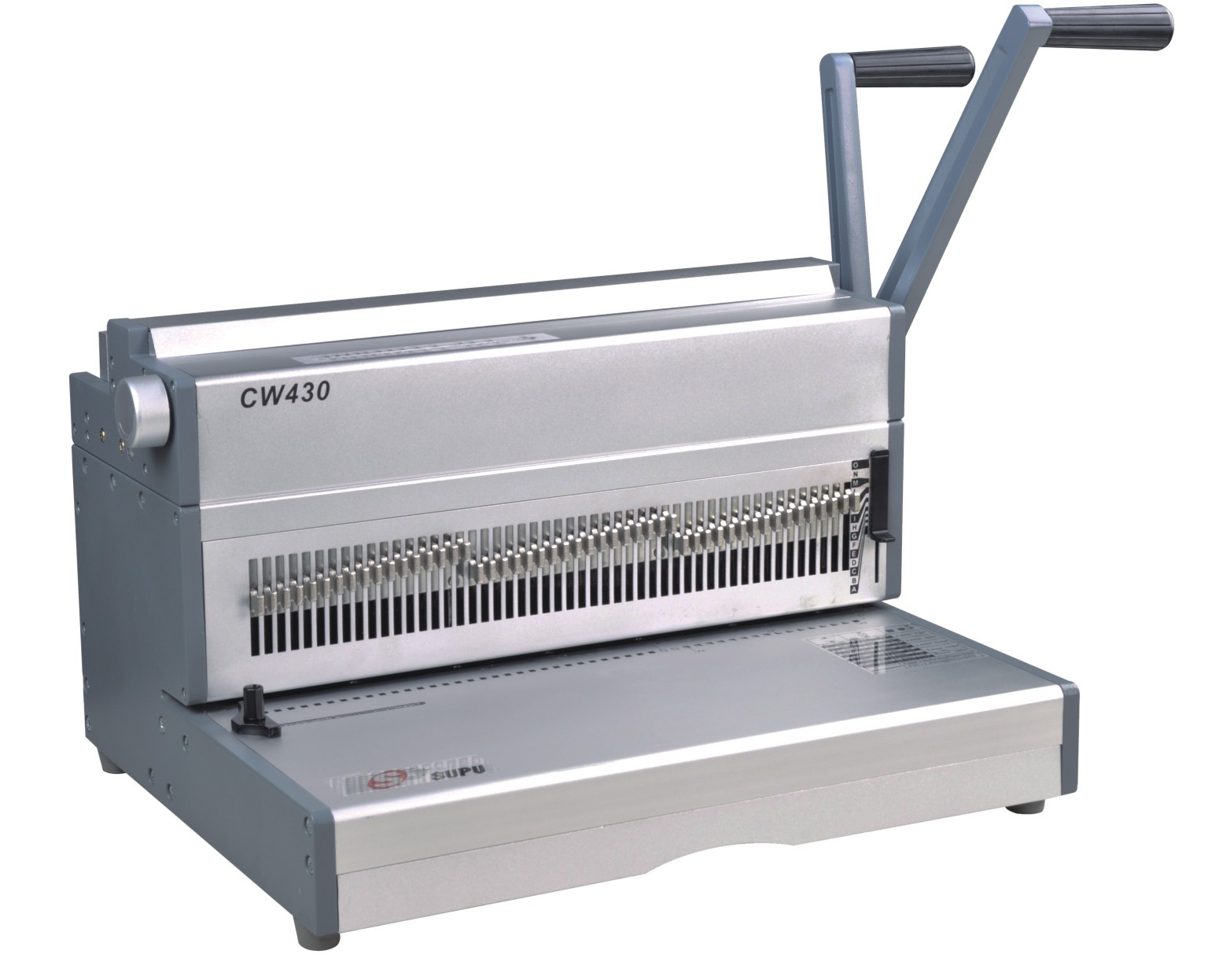 All 50 punch pins are disengageable, accept 17inch,17'',A3,full sacale size,legal size,14",A4,B5, US letters
Punches up to 25 sheets of 20lb bond paper per time, and 2 sheetsof 100-200 micron/4-8mil trasparent covers
Binds documents with up to 143 sheets for 3;1 double wire and 315 sheets for 2:1 double wire .
Features adjustable margin control
Type:wire binding
Width: 430mm
Punching thickness: 25sheets
Binding thickness: 143sheets
Pitch: 8.47mm
Disengagement pins:50
Number of punch pins: 50
Weight: 23.5kgs
Packing: 1PC/1CTN


Detail: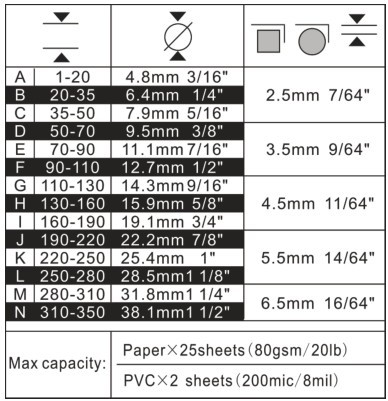 This mark is stick on the surface of the machine,this is the reference for you to choose the correct wire.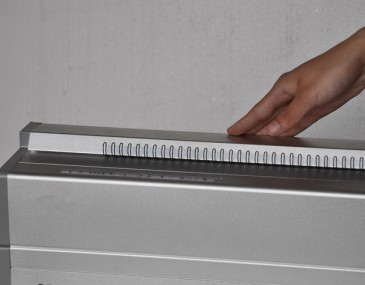 When you load the wire you can press the wire clamp and this way is easy.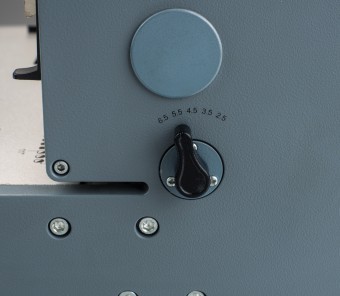 There are 5 kinds of edge width you can adjust,this is depend on the punch thickness you binding.
This is paper holder,different country and paper size,you should adjust it according to your situation.
When you closing the wre,you can adjust this knob.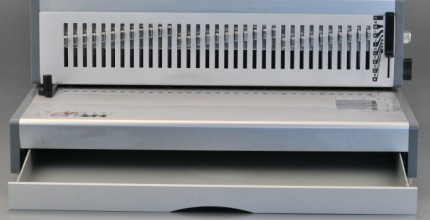 This is our high capacity waste tray,so this design can save your clearing time.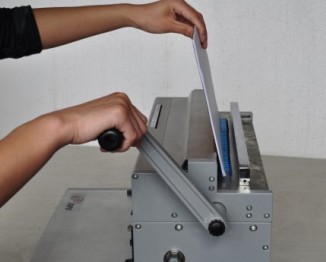 This is the binding picture,when you binding,you just press the binding handle only.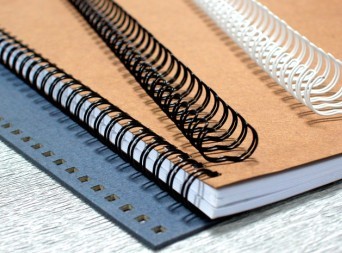 This is the binding result about this kind of wire binding machine.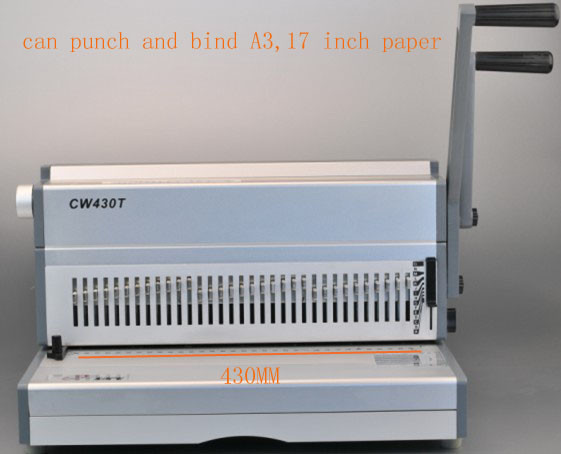 This machine can punch A3 paper,the width is about 430MM.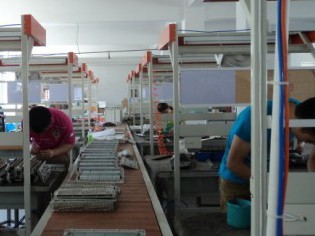 This is our assembly line,this way can ensure the quality about the machine.
The other information about this machine: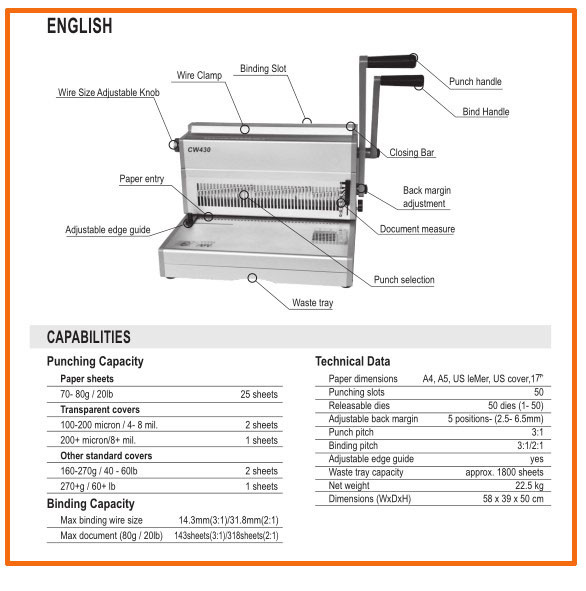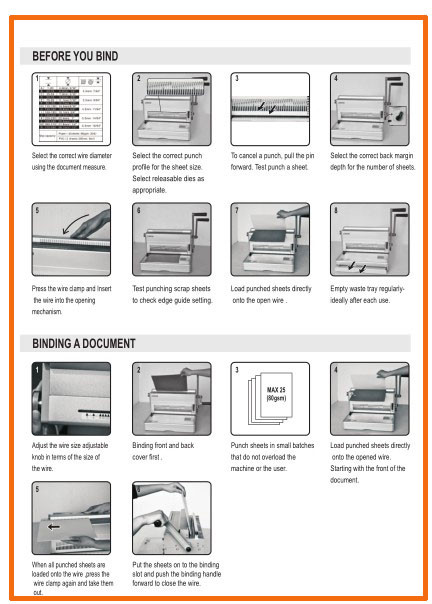 Technical data: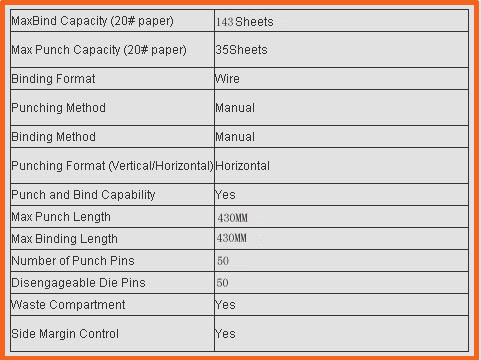 Lifetime testing :We pass the punching testing of 300,000 times punching for our desktop binding machine .
Testing before package :We do 3000 times punching before package .