A3 Size  Manual Double wire binding machine CW430
A3 Size work width accept larger than A4 size paper, such as 14",legal size sheet and A3 Size sheet. Full 50 disengageable punch dies with hard steel for clean punch hole. 4 positiondepth side margin can be adjustable. A sticker on the machine guide you to select the correct wire dimeter. Manual Punch & BindingMachine with two seperated handle. 3:1 Wire Binding Machine ,3:1 wire punching and 3:1&2:1 wire binding. The paper load is horizontal and has a margin guide to assist the user with the work being done. Maximum binding capacityup to 143 sheets with 3:1 wire,punch up to 25 sheets
Manual Punching up to 25 sheets 70g paper each time

Punching A4 A3  size paper.

Binding documents up to 143 sheets.

Use all sizes ring from 4.8-14.8 mm.

Side margin is adjustable.
Maximum:
Max. bind up 143 sheets 


Width 430mm


Punch up to 2.5--4mm

Document measure to determine which comb size to be used All aluminium construction make it durable and many years worry free High capacity waste container requires emptying less frequently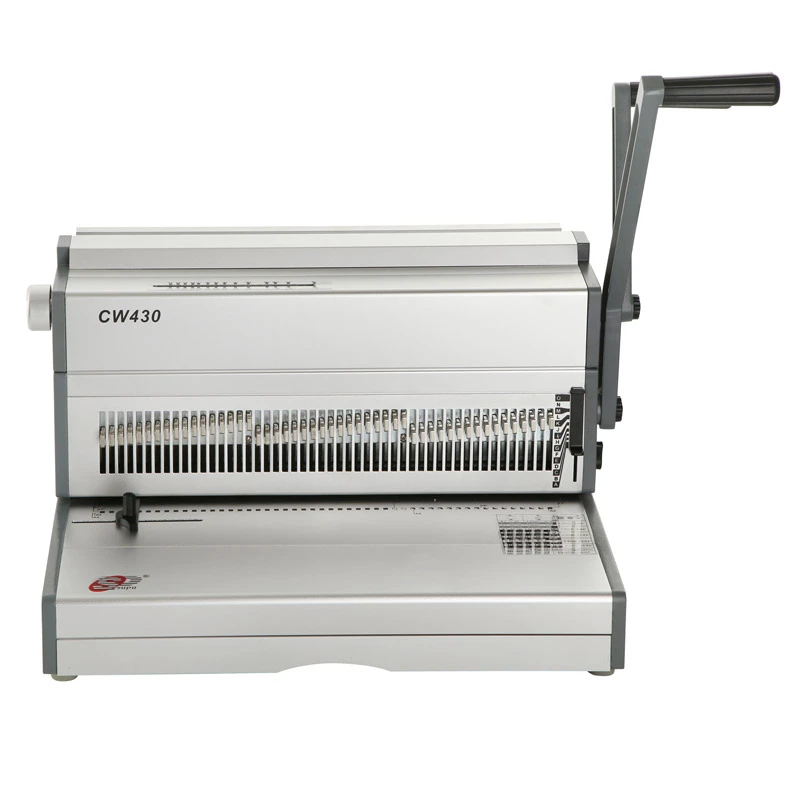 Products Details

Disengagement Punch Pins:50 adjustable punch pins about this machine,just pull it out easily if you don't want to punch anyone hole.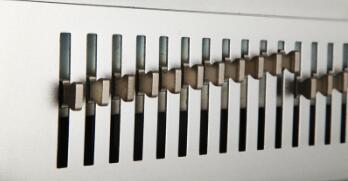 Document measure:according to your files thickness to pick the right number of sheets to punch,don't exceed the maximum number of allowed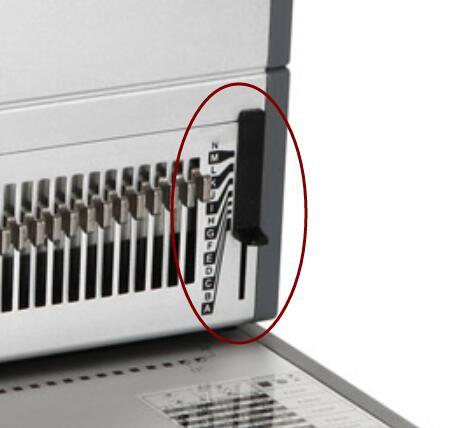 Knob of wire size: can be adjustable according to your sheet thickness and wire size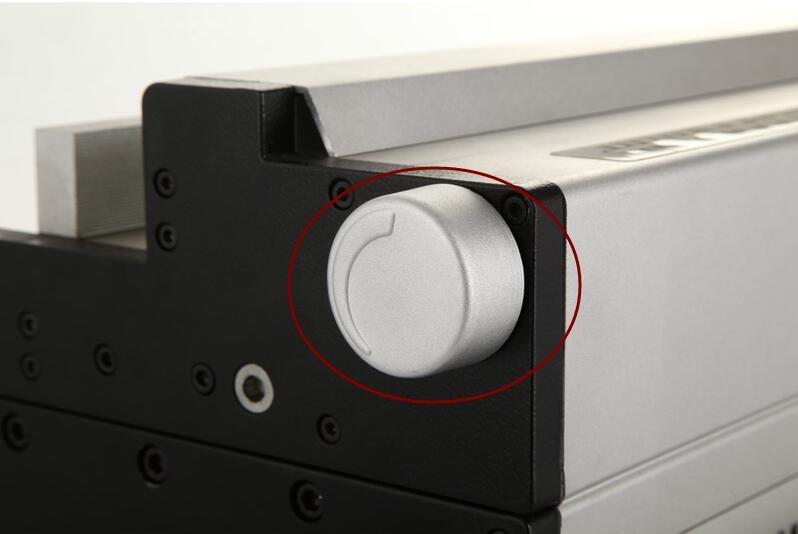 Selectable paper stop: according to you files' zise, select paper positon ,keeping sheet aligning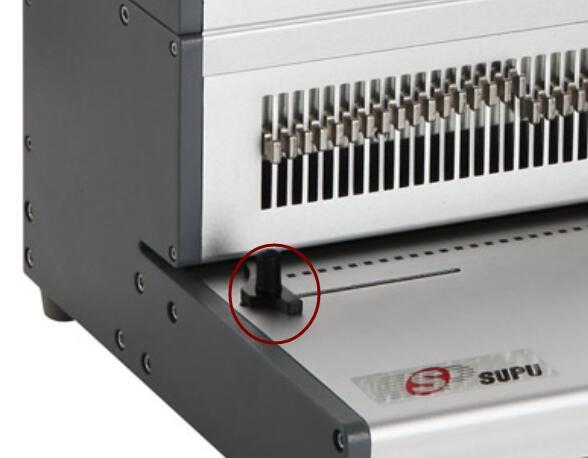 Punching handle and Binding handle:ensure your sheets are on the same line and feed the sheet horizon ,push the binding handle or the punching handle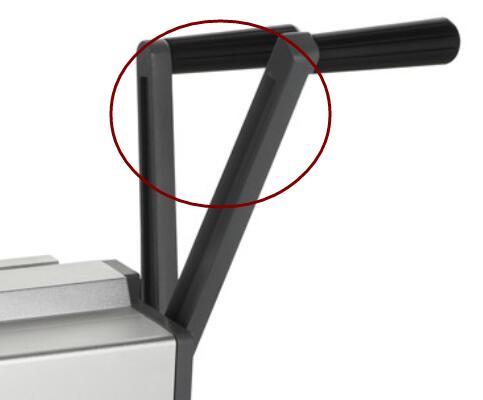 Waste tray: large volume waste tray make you continuious work without empty punched times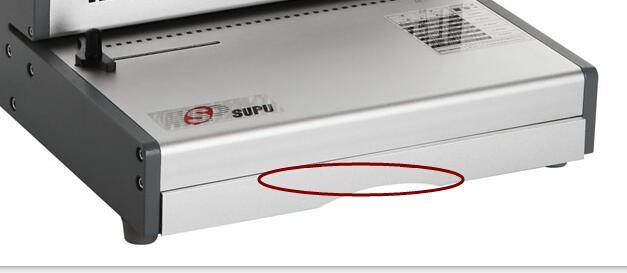 Binding Results: