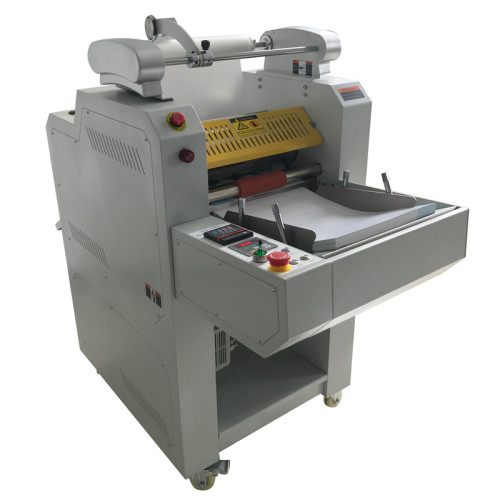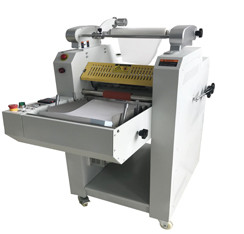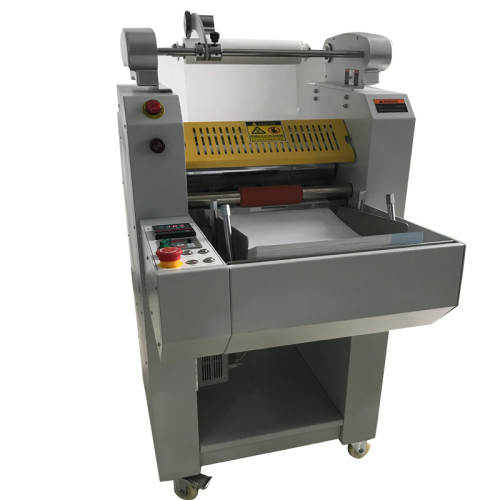 Automatic laminating machine with auto feeder and auto breaking systems FM-390A
Item specifics
Laminating Width

350mm
Laminating Speed

0--5000 mm/min
Laminating Thickness

350g
Laminating Tempreature

20--160 ℃
Power Supple

AC 110/120/220-240V 50/60Hz
Power

1500W
Motor power

250W
Description
Single sided laminators are great for laminating shops and small print shops. A single side laminator is the perfect solution for high quality single side lamination of flyers, book covers, posters and more.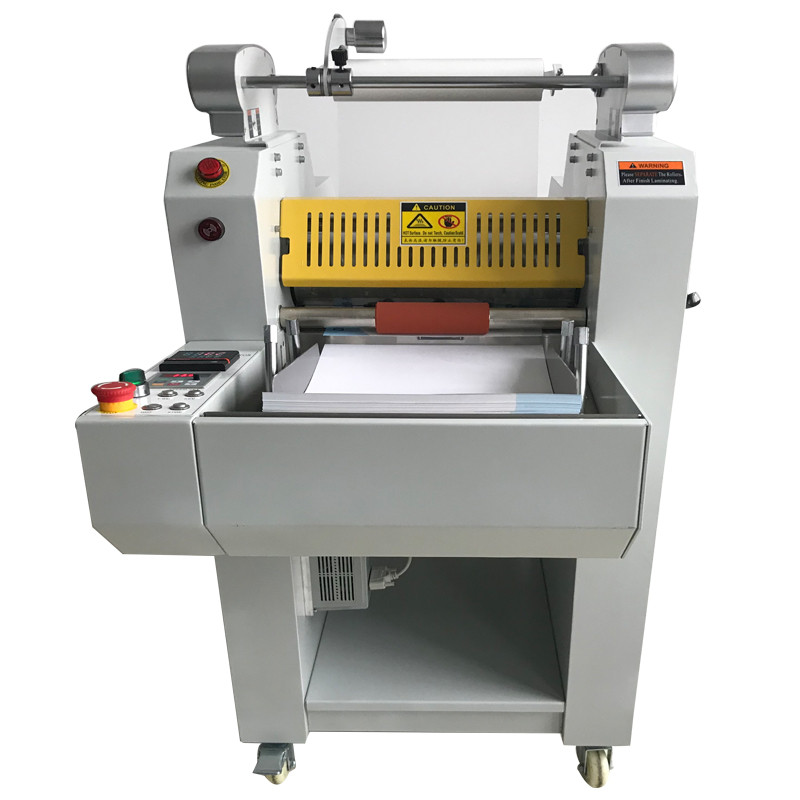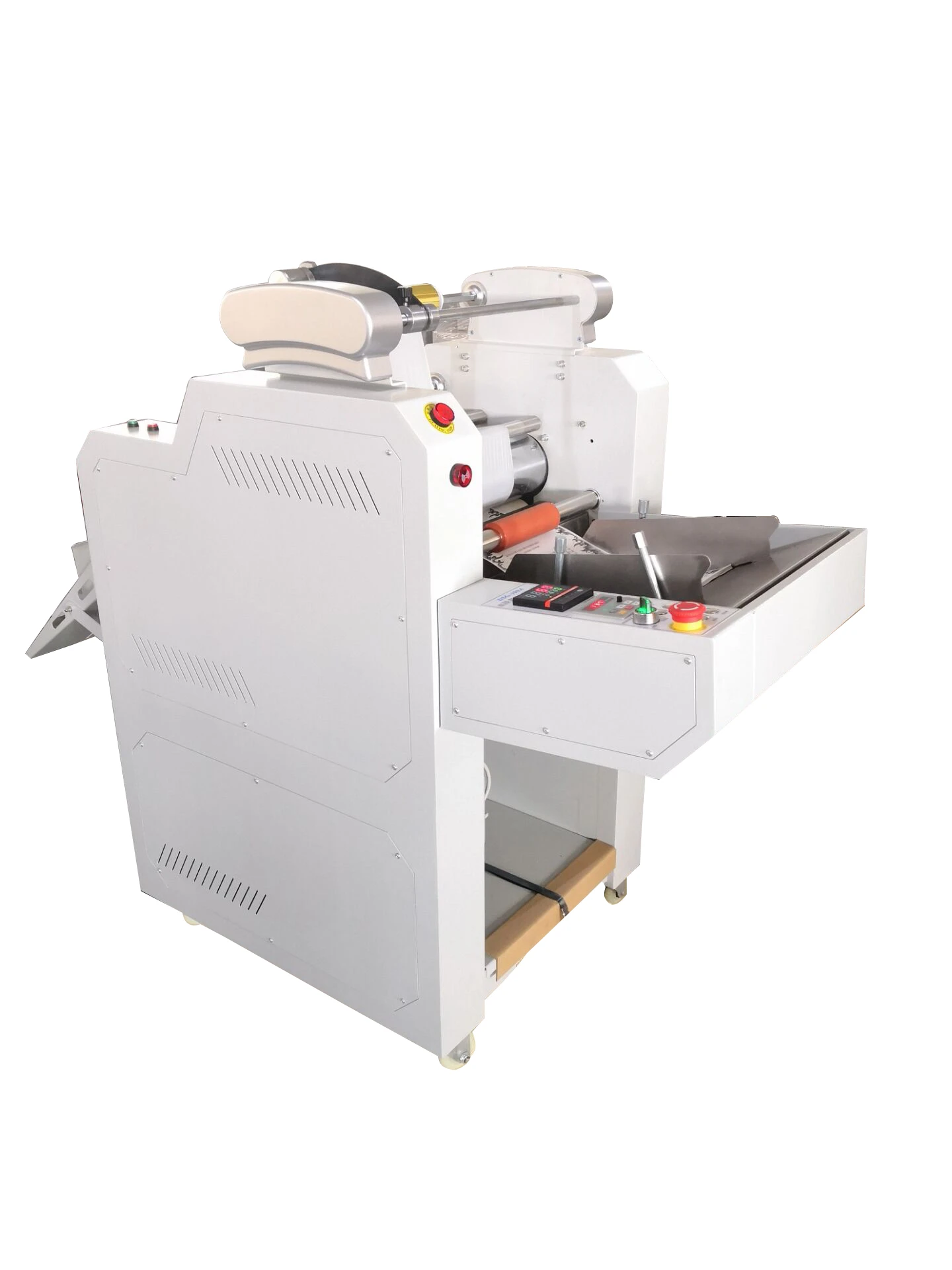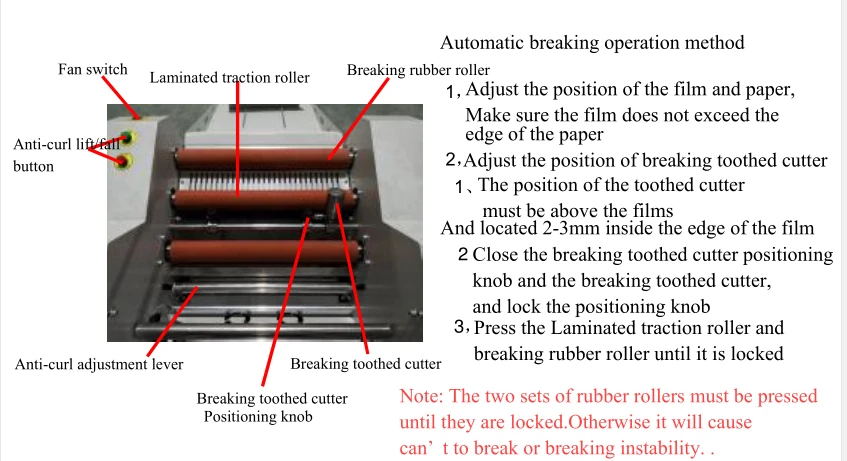 Method of operation
1. Set the temperature, the common film temperature is set between 100-110 degrees,
press the heating button on the panel, the heating indicator is bright,
indicating that the machine is in the heating state
Since there is a certain difference in the temperature of each machine,
the temperature is appropriately adjusted according to the actual film coating effect.
2.Load paper, press the paper tray while loading paper, turn the paper tray to the end,
turn the paper tray locking handwheel clockwise Position, lock the paper tray,
and then place the coated paper in the paper tray. The machine can be placed thickest paper..
after putting it in, align the paper, adjust the paper positioning plate and fixed lock
(Special note: the positioning plates on both sides cannot hold the paper too tight,
otherwise it will cause paper feeding.difficult or unable to feed paper. )
After completing the above steps, gently press the paper tray while holding the tray
turn the paper tray counterclockwise to return the paper tray to its original position.
Paper loading completed
3. Install films and Channeling films ÿ After the temperature reaches the set temperature,
the film can be install . Align the edge of the film with the paper when install films
Lock the screw of the film sleeve, Prevent displacement during lamination,
Refer to the following schematic for the channeling films method.
4.Press lamination roller Until pressed tightly ,Otherwise, the film will not
work well because the roller does not have enough pressure.
5.Press the breaking roller until pressed tightly. Adjust the position of the breaking
toothed cutter(Note: The position of the toothed cutter must be above
the films and located inside the films,
At the same time, a certain pressure is required to
press on the roller under the toothed cutter, and then the toothed cutter is locked. )
6.Trial operation, normal lamination after normal operation
7.Anti-curl adjustment method: the thinner the paper,
the lower the adjustment needs to be pressed, and the thicker the paper
The pole is adjusted appropriately, and the effect can be adjusted again.